What an acquisition by Yield Guild Games!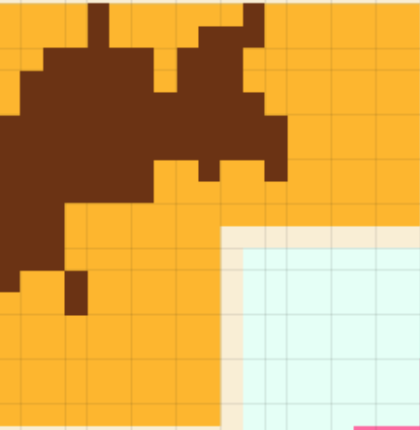 This monstrous estate consists of 88 Savannah plots, the cheapest of the Axie Infinity land offerings. The estate was purchased for a total of 39.6 ETH, averaging out to roughly 0.45 ETH per plot. This is 9 times higher than the initial sale price, 0.05 ETH per Savannah plot, in January of 2019.
Before we get into the details of the sale, I want to briefly talk about what YGG is and why this acquisition is so incredible.
Yield Guild Games, or YGG, is a guild whose mission is to bring the play to earn revolution to millions of people by capitalizing on yield generating games, such as Axie Infinity. The idea of generating yield by playing a game is foreign to many, but natural to some. Putting countless hours into a game collecting in-game resources or leveling up special weapons should have some kind of financial reward, no? Especially if there is a economic demand for the token or item that you are earning.
For the people that have grown up in the digital revolution and have had some interaction with: WoW, Fortnite skins, Runescape, CS:GO Skins, or Small Love Potions in Axie Infinity, it makes perfect sense. People want to spend money on games to enhance their playing experience and save time. In 2020 alone, the mobile gaming revenue was estimated at roughly 63 billion dollars. In Axie Infinity, this is no different. In fact, it is better. By creating a secondary marketplace where these player to player transactions can occur creates a sustainable economy that will grow with the game. In Axie, players can buy $SLP (earned from others) to save time and breed without playing PvP or PvE. 
YGG is taking this a step further by opening up the possibility of generating yield in the new blockchain era of gaming to the masses through their guild. YGG lowers the barrier to enter by being another source of onboarding for blockchain gamers.
That is why this Axie Infinity land purchase is so monumental…
All the people that could not afford land can now take part in this Play to Earn revolution by joining YGG and using their resources. 
The estate:
The estate itself is massive, and rare. The only time where users could purchase estates like this was in the original land sale. Since then, you would have had to contact various accounts who have land in your area to add to your estate. Estates have significant potential because it is known you need connected land in order to build structures. This gives YGG the ability to create its own ecosystem inside of Lunacia. YGG can create anything they want: buildings, portals, games, stores, hotels, restaurants… [insert anything here], and anyone in the world can use it — they don't need to buy their own. The coolest thing is that the YGG members benefit from each other. They can all pool their work together to create structures that players would not be able to do on their own. The possibilities are endless.
Further, this estate is connected to 2 roads, which are the main paths that Axies travel. You can see what a road looks like from my Axie Land review:
The current expectation is that the Axies traveling down these roads will drop items and potentially $AXS, so the YGG plots will be able to passively collect these items for their users. Further, the estate is in Savannah territory, but next to Arctic land. Since Arctics are inherently "better" land, the rewards that drop on that Arctic node (the pink section) will be significantly better than the rewards dropped in a Savannah node. This gives them all the benefits of an Arctic plot, but the purchase price of a Savannah plot. Even in the digital world, location is everything. Location. Location. Location.
When you have a digital world like Axie Infinity does with Lunacia, you open up the possibility for companies to invest in these lands and customize their own portion of it. I think many companies will take advantage of this reality in the future and invest in these digital lands because this is where people will be spending their time. This acquisition by YGG is just the start of what is to come. Plus, I don't think this is the last major acquisition by YGG and I can't wait to see what else they have in store!
If you want to follow them or learn more about YGG, check out their website.